Season 40: Your Legislators
Your Legislators is a live, one-hour public affairs program produced for public television stations serving the citizens of Minnesota. It's produced out of the studios of St. Paul Neighborhood Network and allows moderator Barry Anderson to field questions from viewers and provides a forum for citizens to directly obtain information about state issues that most concern them.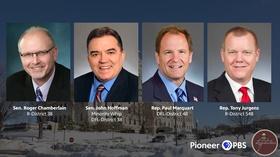 Sen. Roger Chamberlain, Sen. John Hoffman, Rep. Paul Marquart and Rep. Tony Jurgens.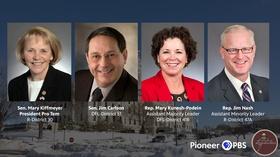 Sens. Mary Kiffmeyer & Jim Carlson and Reps. Mary Kunesh-Podein & Jim Nash.